Por Vida & Galería de la Raza
24th & Bryant
---
Audio Excerpts
---
AR Scene—View with Adobe Aero (iPhone, Android)
Por Vida, 24th & Bryant
Link to pre-recorded AR scenes


---
Themes Explored: Latinx & Queer culture clash

In 2015, Galería de la Raza, a longstanding Latinx cultural institution along the 24th Street corridor, sponsored a digital mural by LA-based artist Manuel Paul of the Maricón Collective. The mural depicted two same-sex couples in loving embraces, as well as a trans/ non-binary Latinx individual.

The mural was defaced almost as soon as it was put up; two weeks later, it was burned in an act of arson that nearly sent the entire building (which includes houing) up in flames. This jeopardized Galería de la Raza's position within the community, the argument being that their support for the mural put lives at risk. They ultimately moved on to another location on Valencia Street.

This act of arson is a signifier of the work that remains to be done to de-colonialize the Latinx cultural mindset when it comes to queer presence and culture.


---
Supporting Images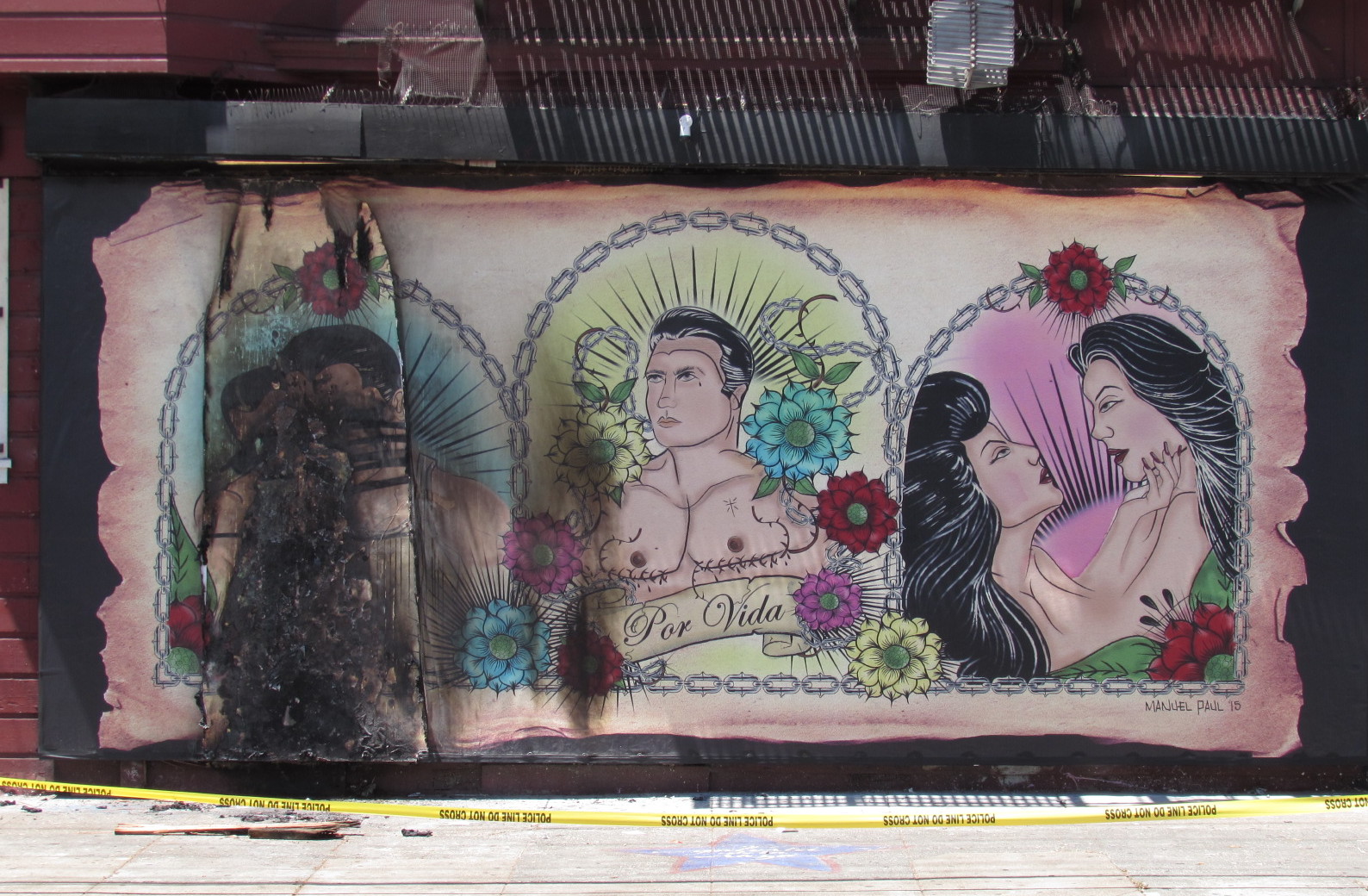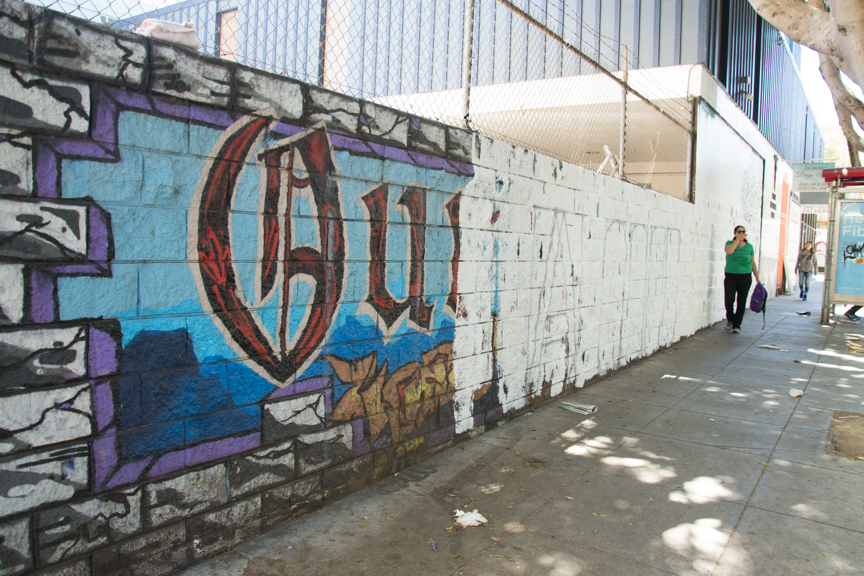 ---
Additional Resources

---
A project of the San Francisco Arts Sommission's Art on Market Street kiosk poster series,
funded by the San Francisco Arts Commission and the San Francisco Municipal Transportation Agency.

www.sfartscommission.org.