Name:
Teresita La Campesina
Dates:
1940–2002
Primary Resource:
Tina Valentin Aguirre
Poster Location:
---
a.k.a. Alberta Nevarez
Alberta Nevarez, better known by her stage name Teresita La Campesina, was a transgender Mexicana live ranchera singer who performed all across San Francisco and California. It's worth noting that although Teresita was transgender in today's terms, she didn't use that identification herself. She identified as a man and a woman.

Historian, curator, and documentary filmmaker Tina Valentin Aguirre, one of Teresita's longtime friends, gave me a better sense of what she was like outside of her public persona. Tina curated Chosen Familias at the GLBT History Museum, a group show that included Teresita. Many thanks to Tina for allowing me to view unedited footage they recorded of Teresita to help me develop her poster; Tina expects to put out a documentary-length film on Teresita sometime in the next year.



Tina remarked that Teresita had, "a way of commanding the energy and attention of any room." She was an ebullient personality in front of a crowd; she knew how to work the crowd and filled the space with her powerful, steady singing voice. She projected a strong image, often towering over her audience members in high heels and her trademark voluminous curls.

She had an a flair for dramatic performance, which she infused with her Mexican and queer Latinx identities. She often wore a folded zarape and a dark blue sequined dress with a large magnolia flower in her hair. She typically sang with a band of three or more mariachis.

Teresita as a personality was emblematic of the glory days of the queer Latinx Mission, a time when rent was more affordable, Spanish was spoken unquestioned, when bars like La India Bonita and Esta Noche were community hangouts that helped to define the neighborhood. 16th Street and Valencia was the center of the queer Latinx universe.

If you'd like to know more about the Mission at this time, Tina and Augie Robles also made a film in 1994 about 16th Street and the LGBTQ Latinx communities surrounding it; you can watch it here (a 25th-anniversary edition with both English and Spanish subtitles.)

She often performed at now defunct Mexican restaurant La Rondalla, which has since been converted into a salad restaurant called Mixt. You can read about the death of culture in the Mission in the wryly scathing SFWeekly article, The Flamboyant Ordinariness of Mixt.



Teresita was also an outspoken sex worker, never one to shy away from the realities of her life. She commonly worked around Polk Street in the 70s and 80s. When she contracted HIV in the early 90s, her focus shifted to AIDS activism, using her charm and her magnetism to garner attention for the cause.

She worked with Proyecto ContraSIDA por Vida (PCPV), one of many organizations that emerged in response to the AIDS crisis. With PCPV Teresita helped to provide community-based healthcare for the Latinx and LGBTQ+ communities; I imagine her strong command of both English and Spanish made her an asset to the organization to help reach underrepresented individuals as they struggled against the disease. According to Tina, Teresita even attended national conferences as a spokesperson about the AIDS experience through her Latinx lens.

As a performer, the song she was most known for was Cucurrucucu Paloma by Lola Beltran; it was frequently requested by fans who attended her performances. As far as I know there is no existing online footage of her singing this ranchera classic, though Tina has graciously uploaded several other videos of Teresita to their YouTube channel:









---
Images*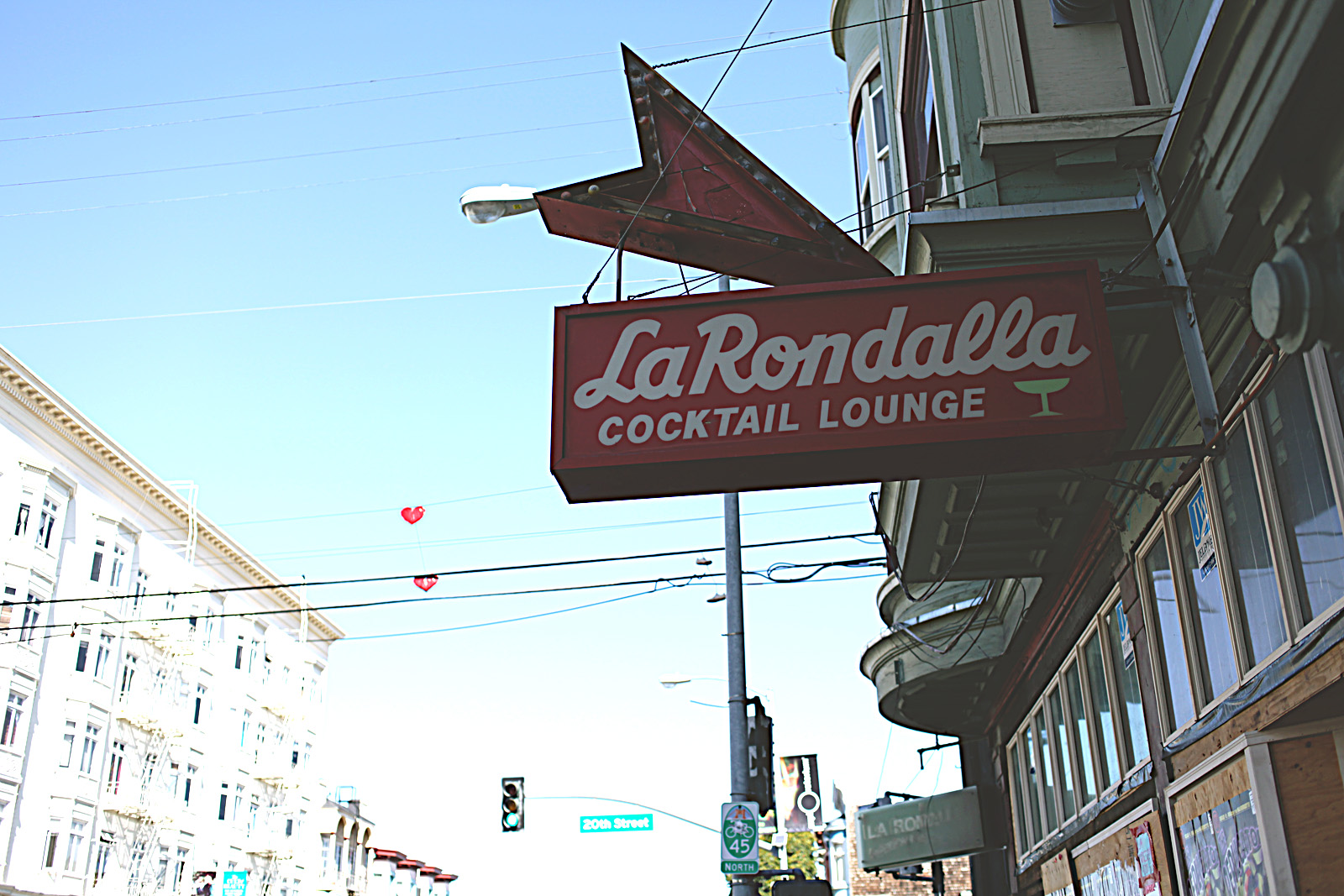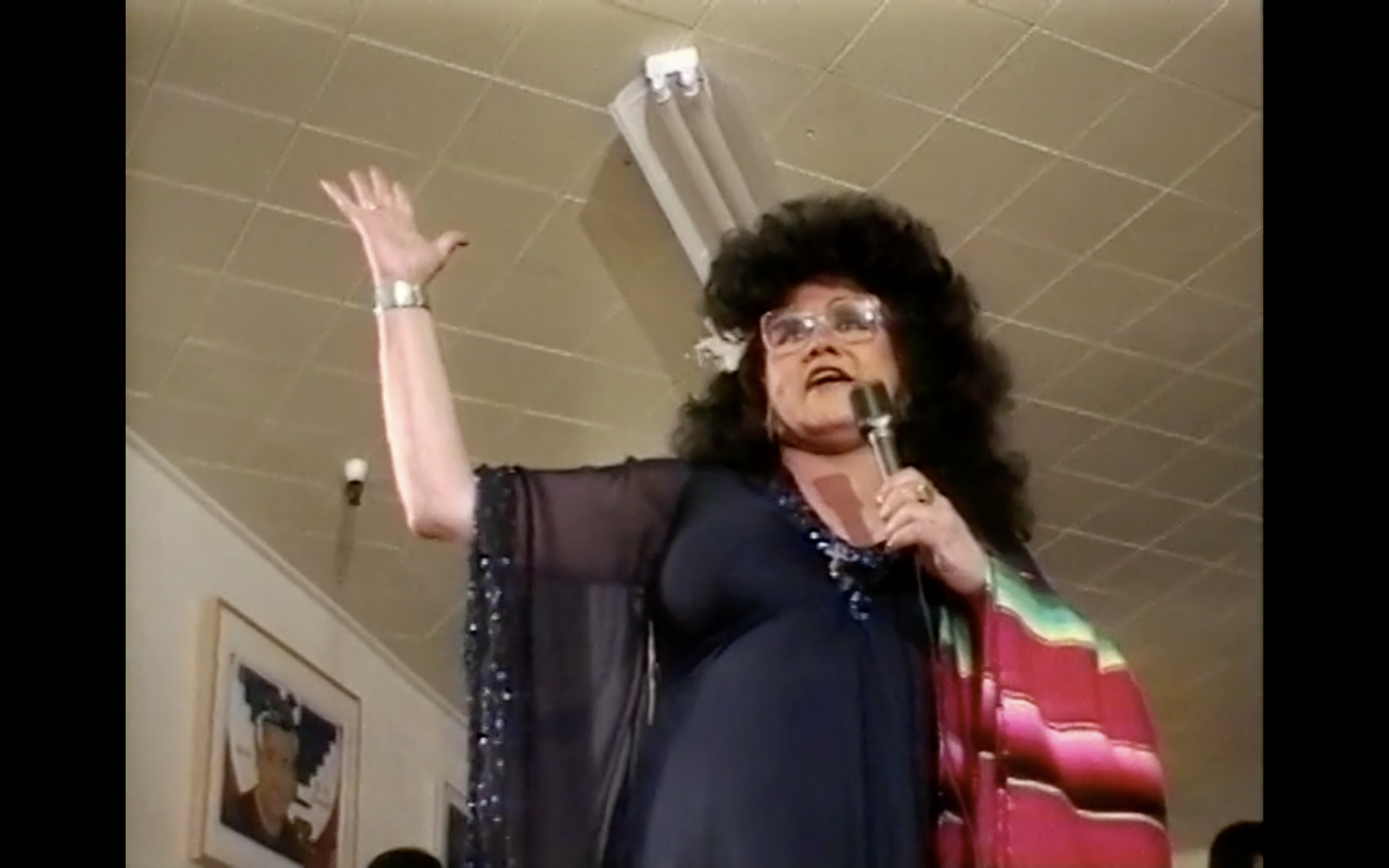 *Images used with permission from Tina Valentin Aguirre and Ester Hernandez.


---
Additional Resources

---
A project of the San Francisco Arts Sommission's Art on Market Street kiosk poster series,
funded by the San Francisco Arts Commission and the San Francisco Municipal Transportation Agency.

www.sfartscommission.org.