Name:
Jerome Caja
Dates:
1958–1995
Primary Resource:
Jerome: After the Pageant
Poster Location:
---

Jerome David Caja was a second-generation Slovak-American born in Cleveland to a staunchly religious Catholic family; he was one of 11 boys. He majored in studio art with a focus in ceramics at Cleveland State. In 1986 he earned a master's degree in ceramics at the San Francisco Art Institute.

His artistic focus shifted to painting shortly after his graduation. He often painted with nail polish, eyeliner, and lipstick on found objects.



His first solo show, Cosmetic Miracles, was mounted in 1989 at San Francisco's Force Nordstrom Gallery and garnered him national attention. His 1992 show, Remains of the Day, opened at Southern Exposure gallery in the Mission, and was curated by Rex Ray and Amy Scholder. It featured works by Jerome and his close friend, artist Charles Sexton, who had died the previous year. Jerome made a pact with Sexton to use his ashes in a series of artworks. He mixed them into nail polish and resin, painting haunting and intimate portraits that were given away to friends and family following the show. You can read more in the Visual AIDS book about his life.

He was known for his flamboyant and gender-bending style, both at the club and in every day life. He referred to his style as, "skag-drag," with harsh, exaggerated makeup and skimpy lingerie. There are innumerable photos of him wearing torn fishnets and kitten heels and skimpy lingerie.

He was a regular at Klubstitute, often dancing onstage and occasionally emceeing the event alongside their cast of regulars. He was a go-go dancer at Club Uranus, held on Sunday Nights at the EndUp between 1989–1992. And, his performances were said to often end up with him wrestling the other go-gos on top of the bar.



According to an introduction of his work on the JeromeProject, "Jerome's art is unapologetic, raw, sexual, humorous, and honest. Straightforward depictions of cross dressing, nudity, lovemaking, and gruesome violence were not taboo for Jerome. These themes become powerful subconscious storytelling tools. His humor and his insight into human nature elevate his work above pornography or blasphemy."

Huge thanks to Dorian Katz and Craig Corpora for their passionate love and artistic zeal for Jerome and his ouvre.

You can watch a great panel discussion mounted in fall 2019 by SFMOMA's Open Spaces featuring artists Justin Vivian Bond and Cliff Hengst, as well as Anthony Cianciolo, founder of The Jerome Project, discussing Caja's life, work, and legacy, in a conversation moderated by Kyle Croft, Visual AIDS Programs Manager.








---
Images*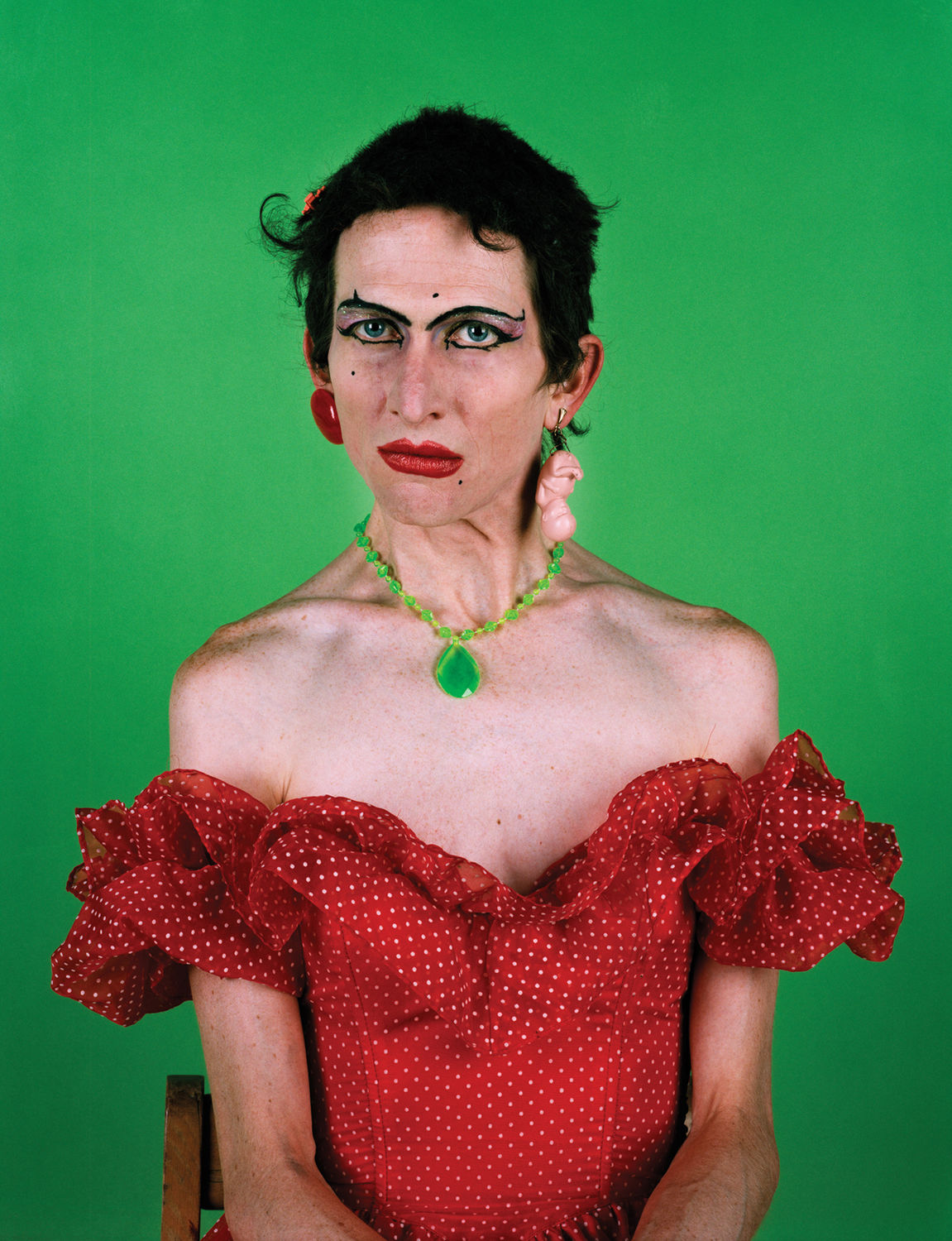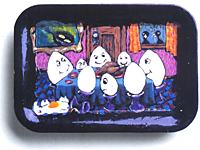 *Images from the Jerome Project unless otherwise indicated.


---
Additional Resources

1)
The Jerome Project
—a major preservation effort to catalog Jerome's work for posterity; be sure to check out the Art Gallery for snaps of many of Jerome's original artworks.
2)
Jerome Caja @ QCC
—Extensive gallery of Jerome's work presented by the Queer Cultural Center (co-founded by
Adrienne Fuzee
!)
---
A project of the San Francisco Arts Sommission's Art on Market Street kiosk poster series,
funded by the San Francisco Arts Commission and the San Francisco Municipal Transportation Agency.

www.sfartscommission.org.