Poster Location:
---

In the 1970s and 1980s, Valencia Street in the Mission District was a daring microcosm of the LGBTQIA+ community, a safe corner of the city carved out by visionary lesbians who sought freedom from the constraints of heteronormative mainstream culture.

The Mission, which then existed as a working class Latino neighborhood, offered lesbians a more realistic alternative to the Castro as a place for community. As it rose to prominence as the city's gayborhood, The Castro came to be dominated by gay (white) men and was largely unaffordable for independent working women who earned far less than their male counterparts.



The Valencia Corridor came to be recognized as a new way of living outside of the patriarchal system. As Carol Seejay—founder of Old Wives' Tales, a women's bookstore on Valencia that closed in 1995—surmised, "There was a sense then, that if we wanted to turn over patriarchy—we could... We had a vision that women could learn to do for ourselves, that we could make our own mistakes, and I still believe this passionately."

Women did everything for themselves, from blue collar trades like construction and electrical work to white collar office jobs in the fields of law, medicine, and beyond. Creative collectives that focused on self-publishing literature, resources, and artwork for women, about women, and by women sprung up in rapid succession.

Pivotal ventures like the National Women's Mailing List, which distributed queer-friendly resources and information across the nation, cemented San Francisco's status as a worldwide center of gay life for women, too. A women's guide (read: lesbian's guide) to Valencia was published to help locals and visitors alike patronize women-owned and operated businesses.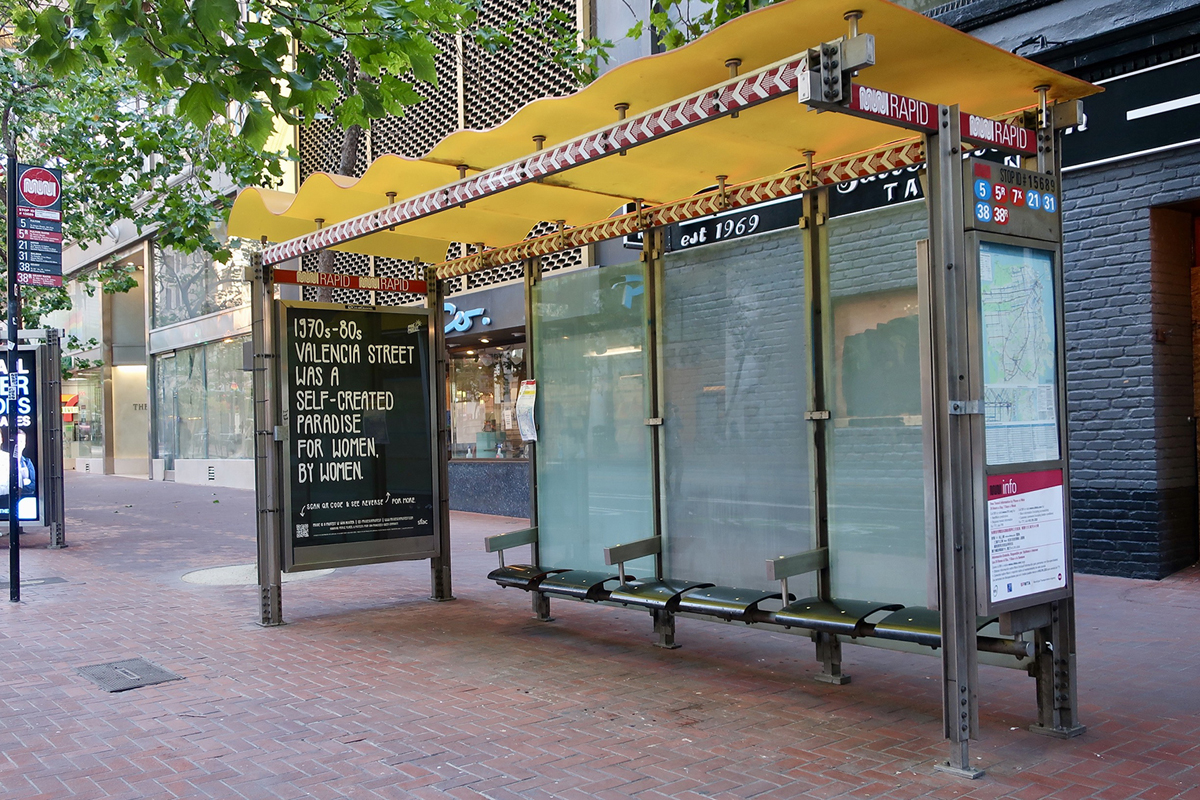 Artemis Café was a cultural hotspot and performance venue. Osento was a women's-only bathhouse, the only one of its kind in the city. Amelia's—the sister bar to Maud's in Cole Valley—was a hotspot for women to let down their hair free from the menacing male gaze. Sports Palace was one of the first gyms that women could work out in free from questioning and threatening glances. The Feminist Credit Union helped establish credit and give loans to new lesbian- and women-owned businesses. Old Wives' Tales was one of the crown jewels amongst the nation's growing women's literature movement, serving as an aggregator of feminist manifestos and publications.

While gentrification and development have all but eradicated the lesbian influence on the neighborhood, its legacy stands as an important moment in history for the self-emancipation of lesbians and women in general. In fall 2019, FoundSF gathered together a panel of pivotal movement leaders from the Valencia Corridor's heyday to reflect on the importance of the movement; you can watch below:








---
Images*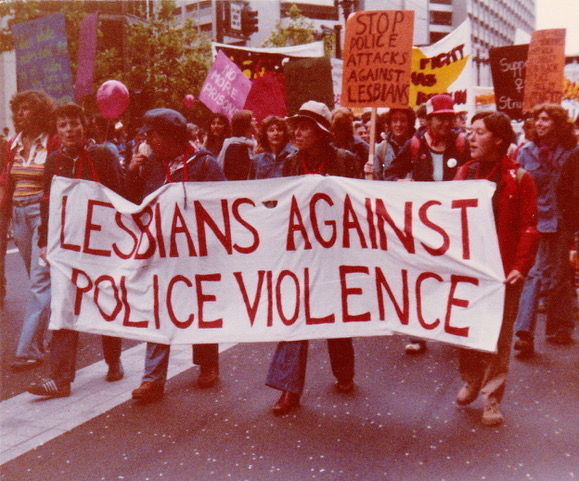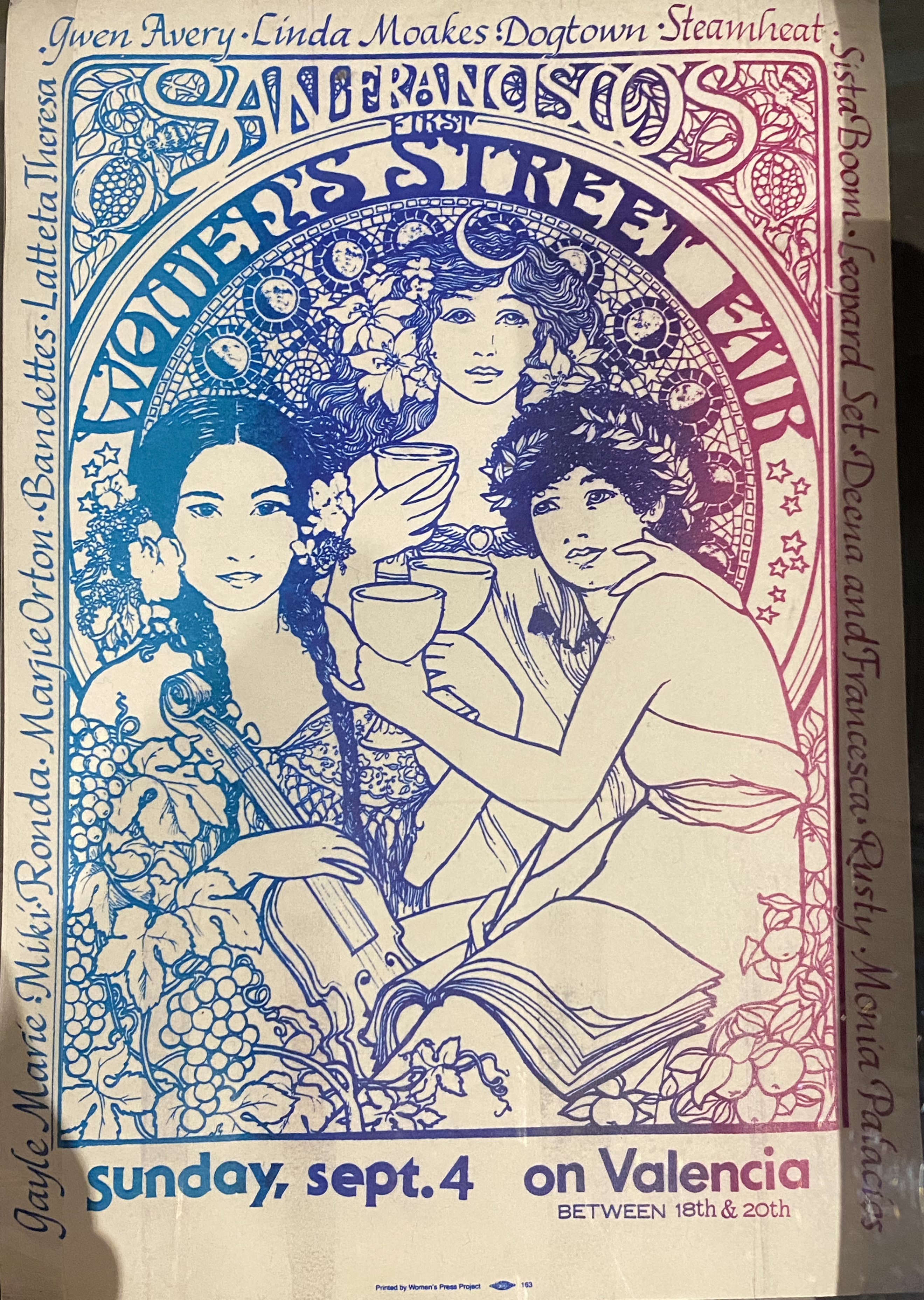 *Image sources indicated by photo, where available. Old Wives' Tales photo from FoundSF.


---
Additional Resources

---
A project of the San Francisco Arts Sommission's Art on Market Street kiosk poster series,
funded by the San Francisco Arts Commission and the San Francisco Municipal Transportation Agency.

www.sfartscommission.org.