Poster Location:
---

In June 1990, a group of ACT UP San Francisco Protestors shut down Market Street for six days during the 6th World Conference on AIDS, held at the Moscone Center in SoMa. It was a hard line drawn in the sand for AIDS activists outraged by the government's inaction in response to the HIV/AIDS epidemic that was ravaging San Francisco's queer community.

By 1990 there were more than 8.7 million people living with HIV worldwide; it was also the first year on record with more than 2 million officially-recorded new cases. The incidence of new cases wouldn't drop below 2 million a year until 2017.

You can view of a timeline of the AIDS epidemic from UCSF here.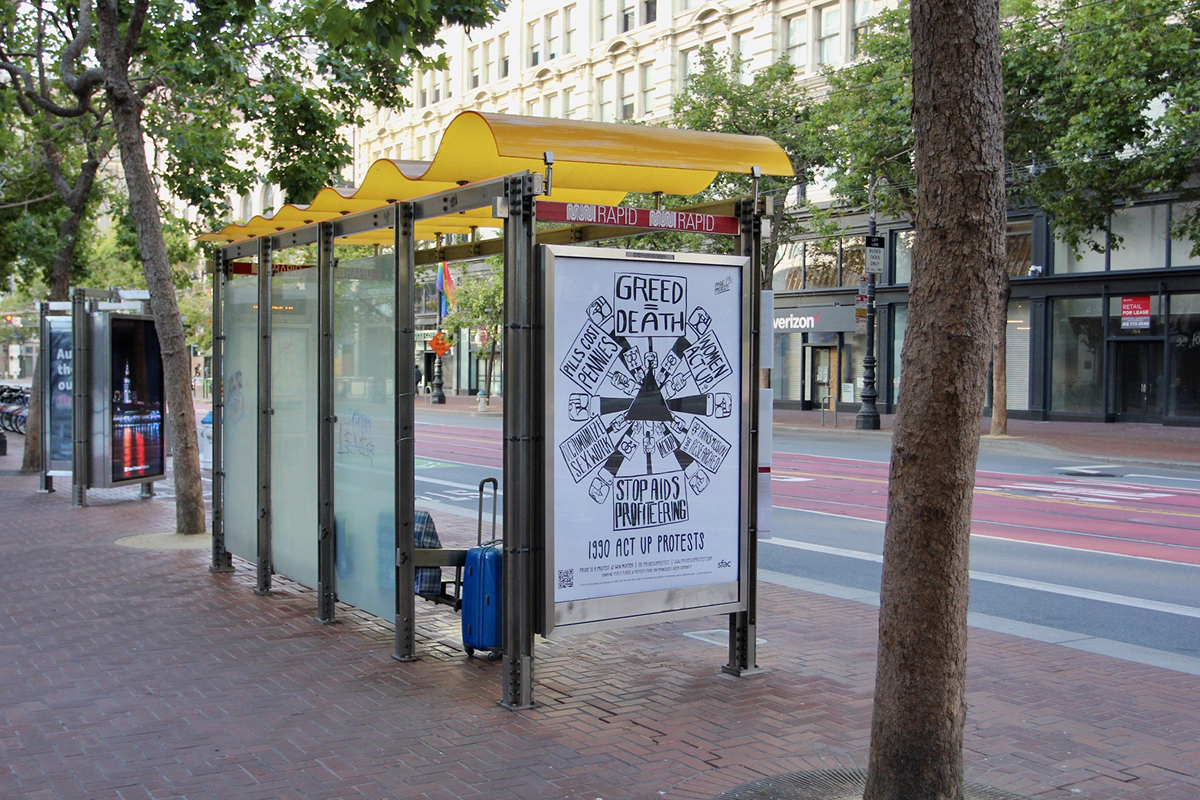 Quoting historian, activist, and local news reporter Marke Bieschke, the intentions of the weeklong action were "to bring attention to things the conference wasn't sufficiently addressing, like the infection rate and treatment of women, people of color, and intravenous drug users, and to protest draconian laws against needle exchanges and a new law forbidding HIV-positive people from entering the country."

Women took center stage at the protests, demanding more research to be done on female-to-female transmission and to decriminalize sex work, which was bearing the brunt of the blame outside of homosexual activity for the spread of HIV. Some of their chants (as seen at the GLBT History Museum) are pictured below.



Slogans from protest banners shown at the parade (see images by Dan Nicoletta below) are eerily prescient in today's world; 'Pills Cost Pennies' could refer to pharma giant Gilead's modern-day price gouging of PrEP, or Pre-exposure prophylaxis which prevents the transmission of HIV. The drug costs about $6 per prescription to produce but can cost as much as $2,000 per month without health insurance.

Original coverage of the protests can be viewed via SF's local CBS Channel 5:








---
Images*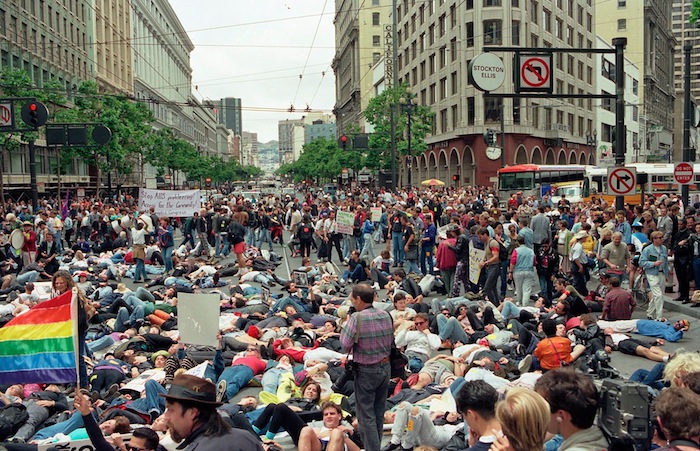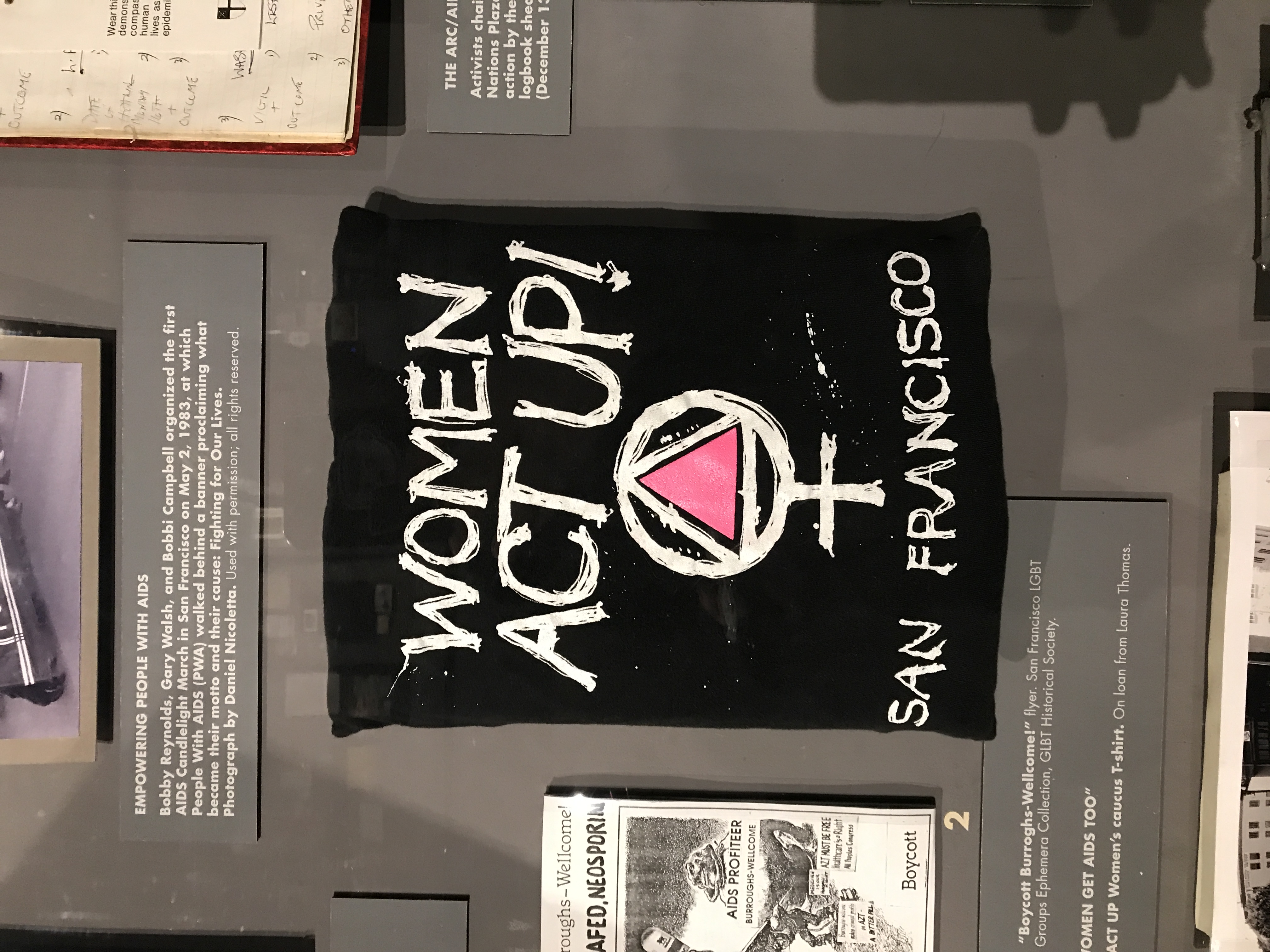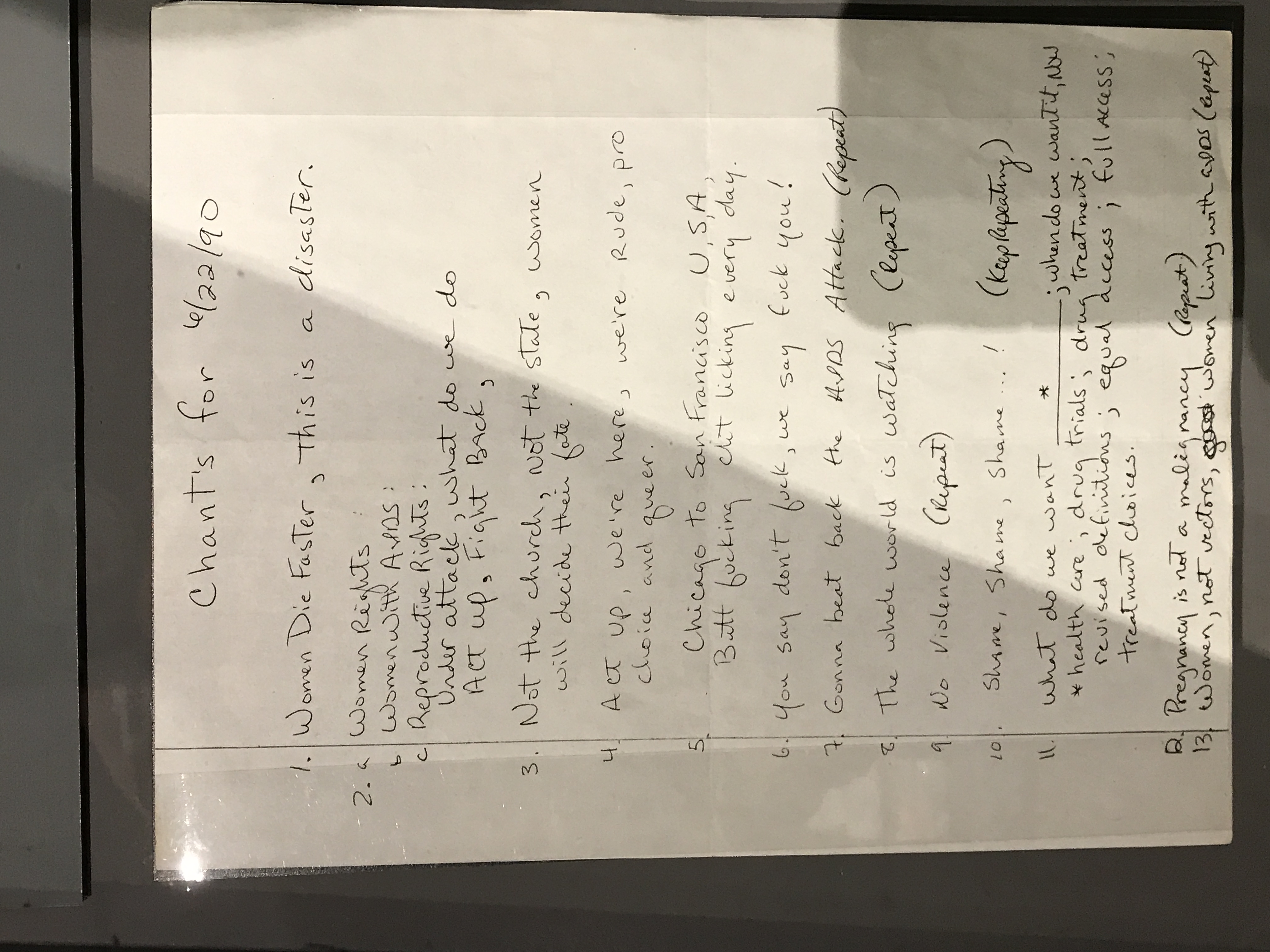 *Photos by Dan Nicoletta. Exhibition artifacts from the GLBT History Museum display on ACT UP.


---
Additional Resources

---
A project of the San Francisco Arts Sommission's Art on Market Street kiosk poster series,
funded by the San Francisco Arts Commission and the San Francisco Municipal Transportation Agency.

www.sfartscommission.org.