Name:
Center for Sex & Culture
Dates:
1994–2019
Primary Resource:
Sex & Culture Blog
Poster Location:
---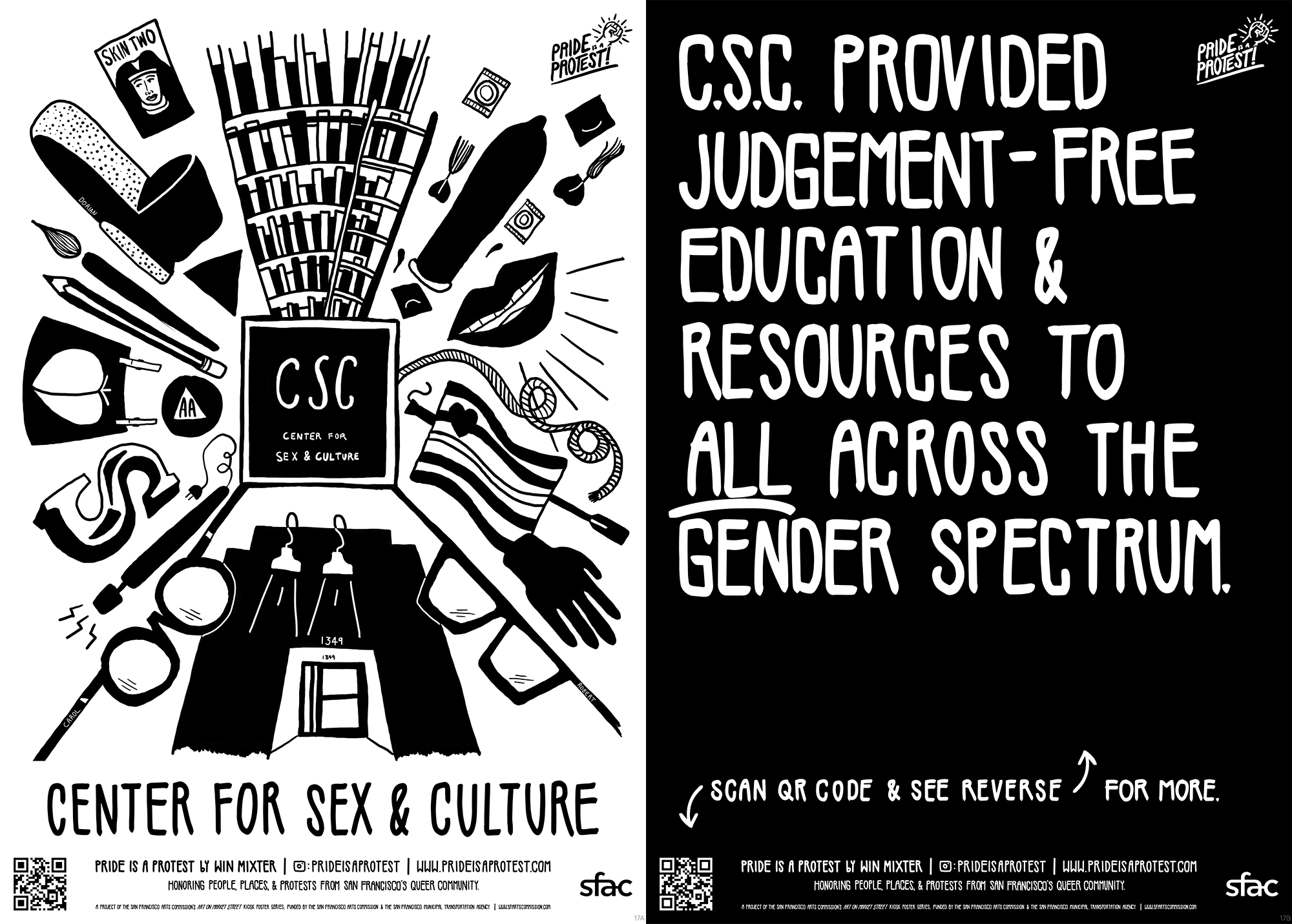 a.k.a. CSC

The Center for Sex & Culture (CSC) was the brainchild of Dr. Carol Queen and Dr. Robert Lawrence, envisioned as a place:


"To provide non-judgmental, sex-positive sexuality education and support to diverse populations by means of classes, workshops, social gatherings, and hands-on, practical skills-building events; to maintain and house these events and supporting materials and functions; to maintain a publicly-accessible library and archives; to staff and support this learning environment."


Located at 1349 Mission Street between 2001 and 2019, CSC housed a vast library of books, zines, and other physical resources about sex and the various subcultures that formed around different preferences. CSC also hosted a variety of programs and workshops—from mild to wild—including an art exhibition program managed by gallery director Dorian Katz.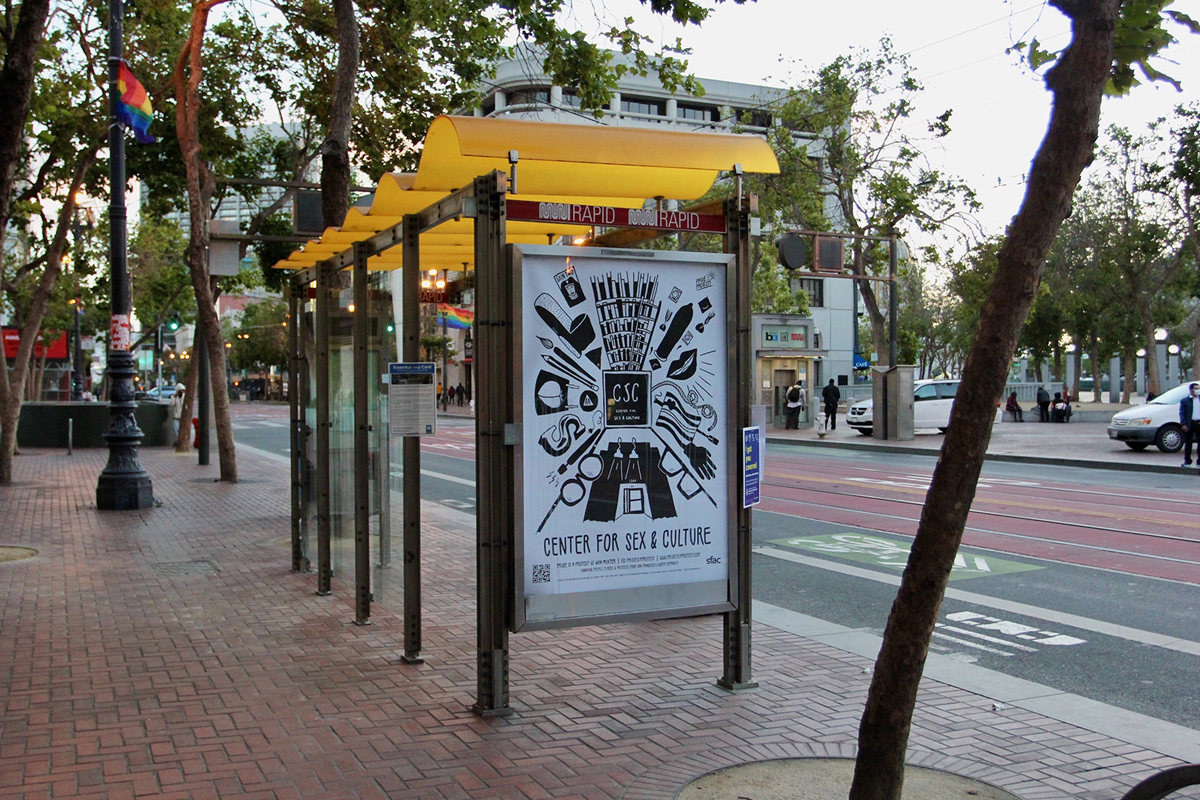 CSC's services focused on providing inclusive resources for underrepresented communities. They created a center of gravity for the trans and gender non-conforming communities. They became known as a reliable resource center within the queer and kink communities. CSC was also (and still is) Scarleteen's fiscal sponsor, providing inclusive sex-ed resources for teens. According to Dr. Queen, "CSC is super-proud to support them. The great & powerful Heather Corinna started the organization—we have known them for many years and they had Scarleteen rolling before CSC became involved."

The center closed after their landlord raised their monthly rent to more than $10,000 a month, an obviously unsustainable sum for a federally-recognized non-profit. Par for the course in today's San Francisco.



As for their collection, "Harvard University bought the majority of their archives and books. Other works will live on at Cornell University, the One Archives Foundation in Los Angeles, and the Carter Johnson Leather Library in Indiana, where Katerina will be moving across the country to work from. The only pieces of the archive that will stay in San Francisco will be at the GLBT Historical Society and the San Francisco Public Library's Hormel LGBTQIA center." (SFGate)

You can watch a short documentary about the CSC Library and Archives below, produced and edited by Finley Coyl:








---
Images*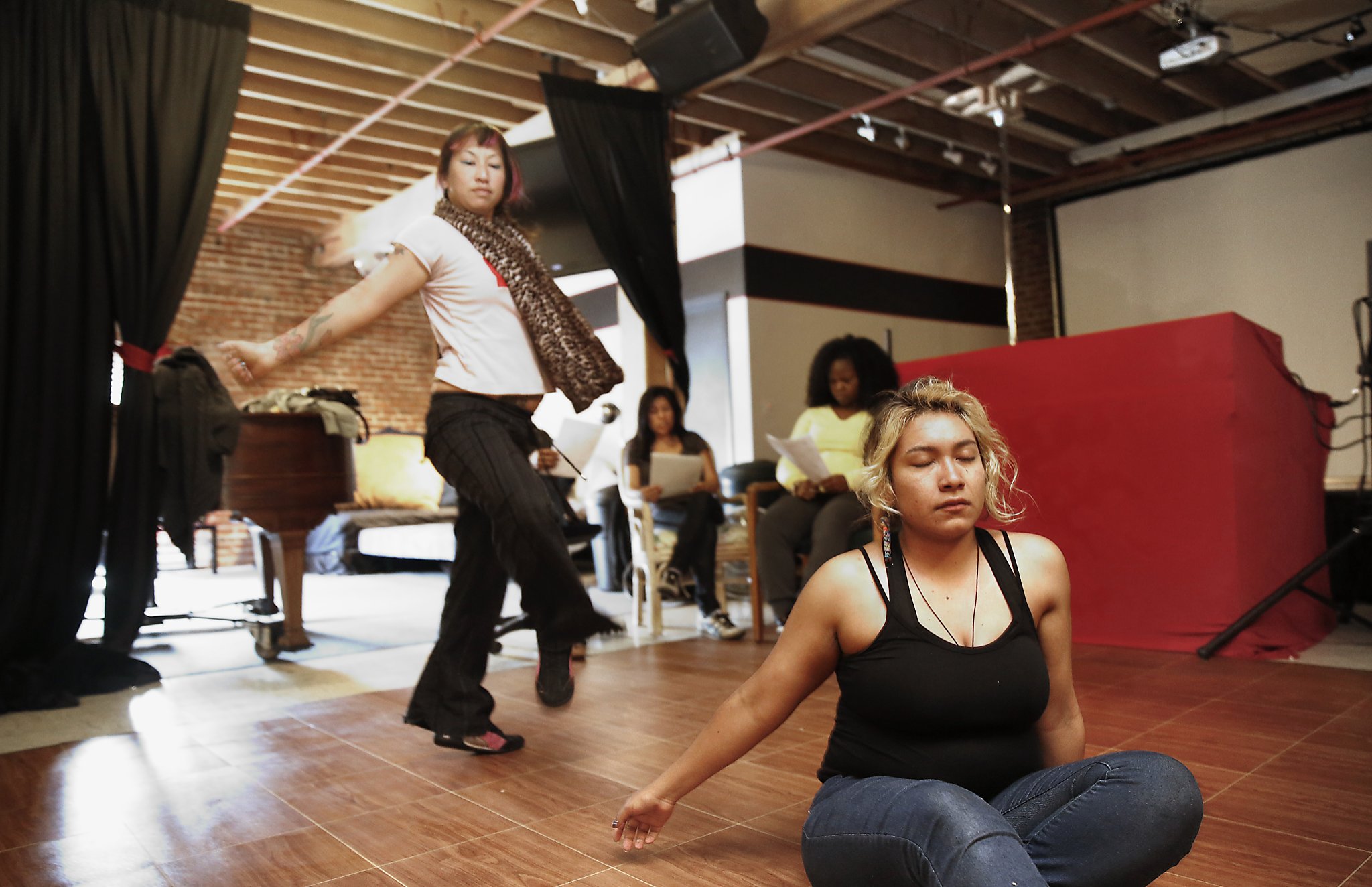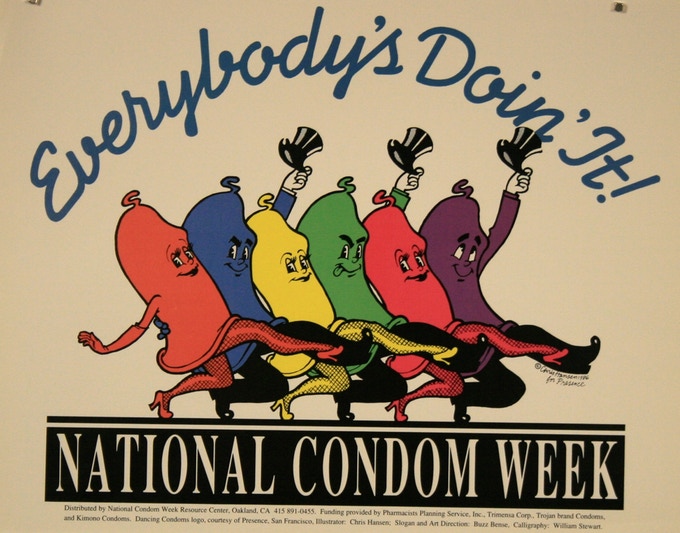 *All images from the CSC Blog on Tumblr.


---
Additional Resources

1)
CSC Homepage
—archived main site for the organization; be sure to check out the blog for more photos and event descriptions.
2)
CSC on SFMOMA Open Space
—An interview with Carol Queen, Miss Ian, and Dorian Katz about why the Center existed and the relationship between sex and culture.
---
A project of the San Francisco Arts Sommission's Art on Market Street kiosk poster series,
funded by the San Francisco Arts Commission and the San Francisco Municipal Transportation Agency.

www.sfartscommission.org.