Old Wives Tales
1009 Valencia Street
---
AR Scene—View with Adobe Aero (iPhone, Android)
Old Wives Tales, 1009 Valencia
Link to pre-recorded AR scenes


---
Themes Explored: Valencia as a lesbian corridor; the lesbian movement's role in Mission gentrification

The Valencia Corridor was a lesbian enclave in San Francisco the 1970s–80s, a world created for lesbians, by lesbians. Forced out of the more expensive Castro neighborhood by gay men—who could earn dual incomes at rates of almost 50% more than women—lesbian women sought a place they could afford and could find community.

Old Wives Tales was a legendary feminist and lesbian bookstore that lived at 1009 Valencia Street until the mid-1990s. It was a gathering space for the local community and for visiting lesbians alike, who could find information not widely distributed in the US and around the world.

The lesbian takeover of Valencia Street also signified one of the first waves of gentrification of the Mission District, which had been largely Latinx working class families since the 1940s. It's a complicated matter that begs some larger questions: who gets to have a safe space? How can oppressed communities carve out their own worlds without displacing one another?


---
Supporting Images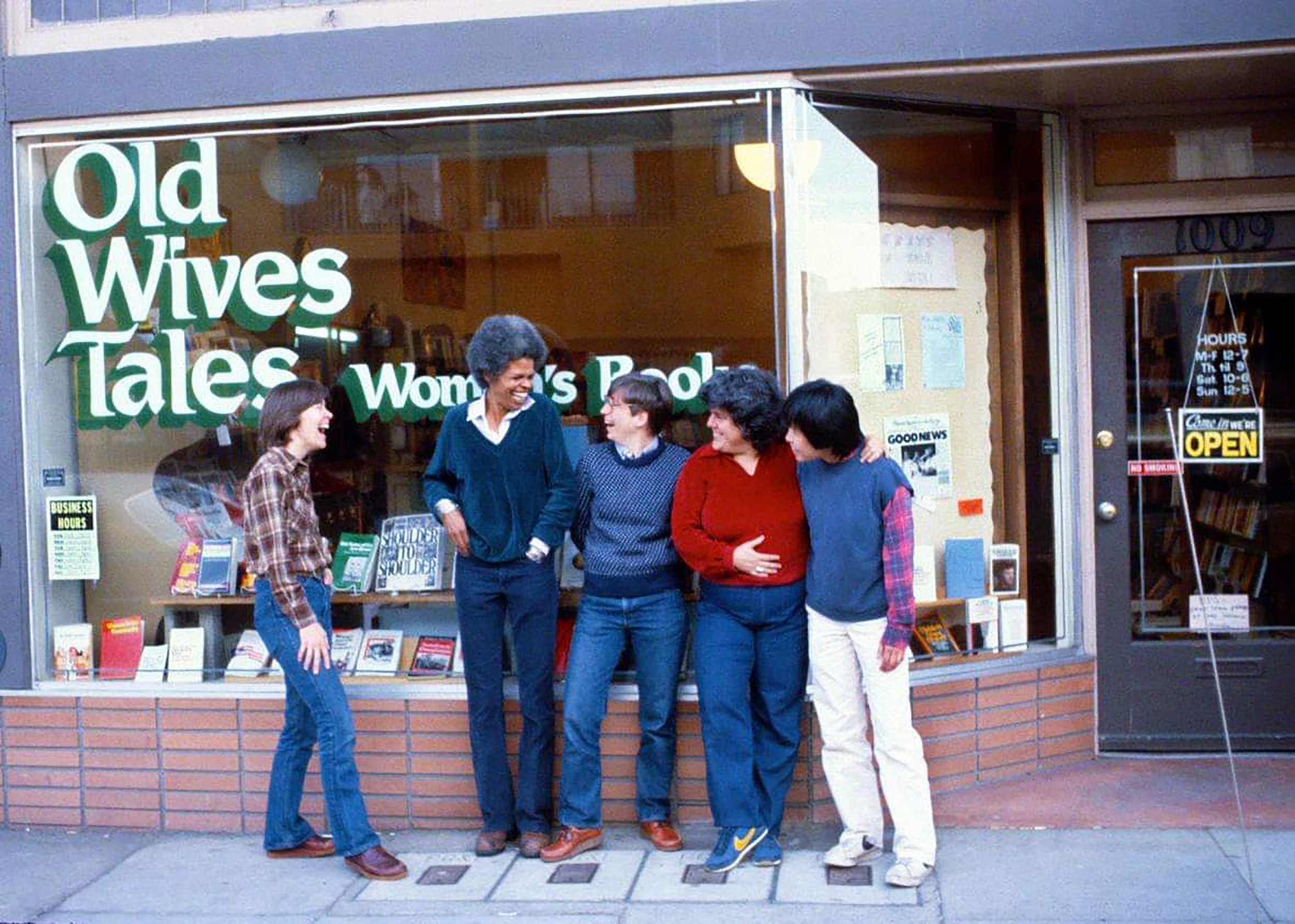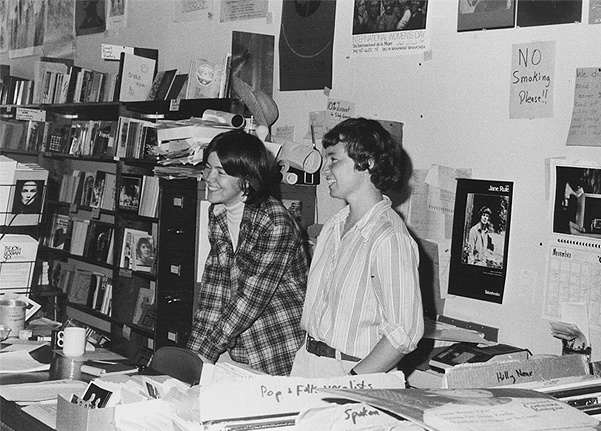 ---
Additional Resources

---
A project of the San Francisco Arts Sommission's Art on Market Street kiosk poster series,
funded by the San Francisco Arts Commission and the San Francisco Municipal Transportation Agency.

www.sfartscommission.org.